Welcome To Munce Racing • Eagle Farm
Munce Racing is a hands-on family business, we live and breathe racehorses
After a successful riding career, champion jockey Chris has recently swapped the saddle for the stop watch and is based at Queensland's premier training complex at Eagle Farm Racecourse.
A riding career just shy of 30 years, Chris competed and succeeded at the elite level of the sport and has already hit the ground running from the other side of the fence – the training caper. Boasting a long list of honours, Chris' main achievements included an overall of 42 Group 1 wins culminating in the 'Big Four' – Melbourne Cup, Cox Plate, Golden Slipper and Caulfield Cup.
As a trainer, Chris is now developing his Eagle Farm based stable with quality youngsters and he has already tasted feature-race success with the likes of BOOMSARA ($2M Magic Millions 3YO Guineas Winner) and OURS TO KEEP (first Group winner), as well as having had three starters in the $2M Magic Millions 2YO Classic.
Please feel free to browse our new interactive website and don't hesitate to contact Chris if you wish to be part of racehorse ownership or discuss yearling propositions at the upcoming sales.

Horses Currently Available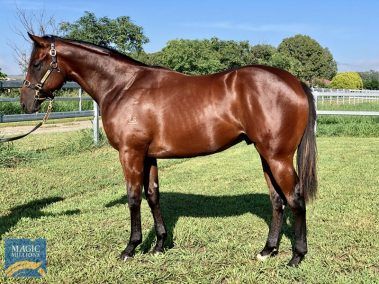 Sire: Al Maher
Dam: Hull City
2 Year Old Bay Colt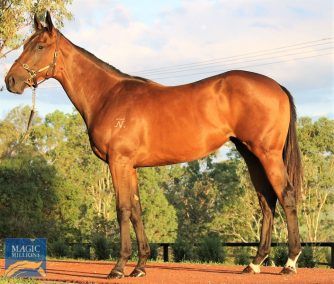 Sire: Your Song
Dam: Annamarie
2 Year Old Bay Filly
Horses Available
Shares available in some of australian's best thoroughbreds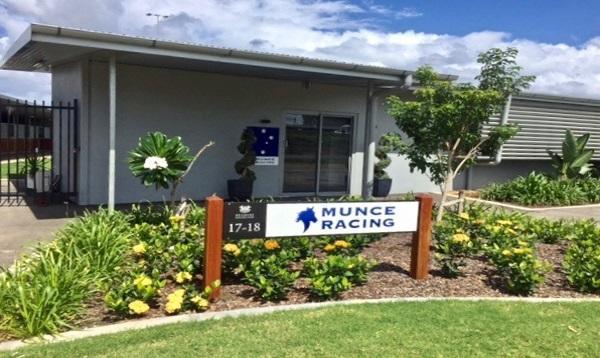 Services and Facilities
Training, pre-training and spelling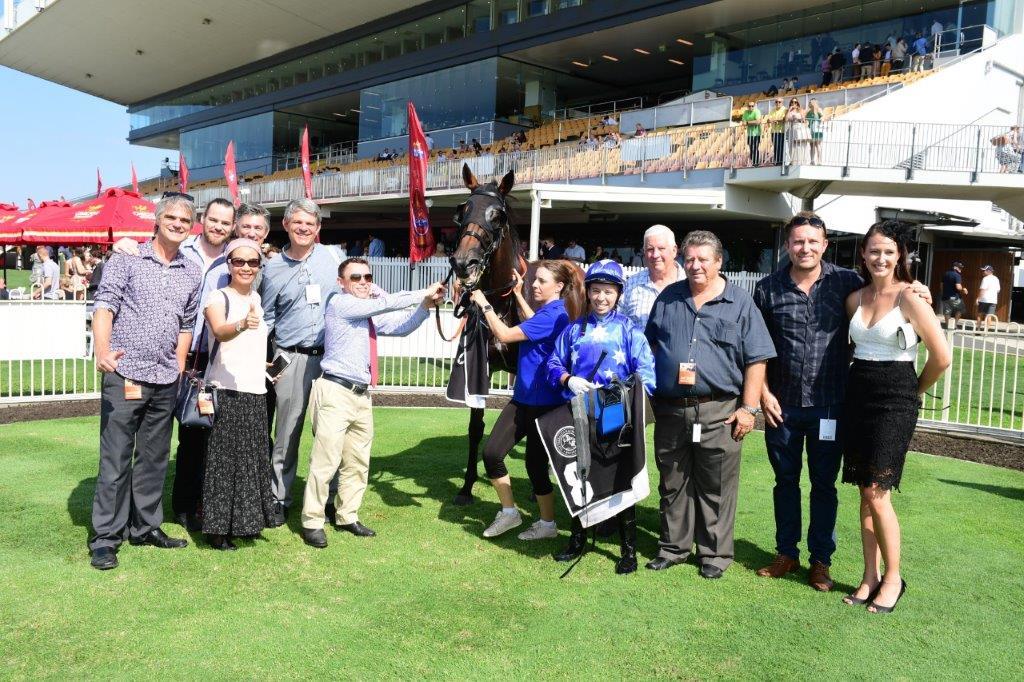 Latest Stable News
News from munce racing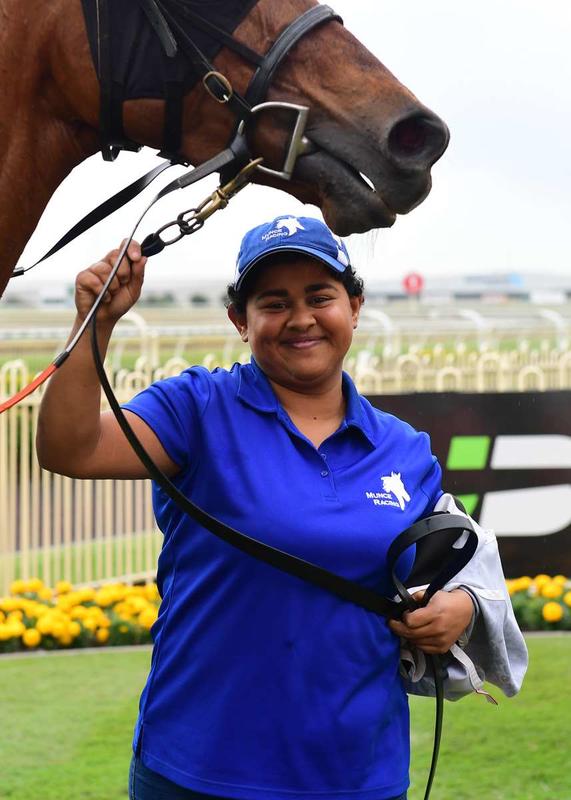 Employment
Come work with us!
Latest updates and interesting news from us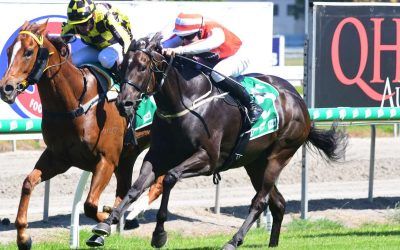 THREEPOINT MISSILE continued his red-hot recent form with a second consecutive win at the Gold Coast. Having got off the mark at the Sunshine Coast...
Upcoming Runners
Horse
Date
Race
Track
Fields/Form

Nominations

Sakura Star
Jan 16, 2021
2
Gold Coast
Field
Shooting Roses
Jan 16, 2021
2
Gold Coast
Field
Sythaero
Jan 16, 2021
2
Gold Coast
Field
The Landing
Jan 16, 2021
2
Gold Coast
Field
THRASHER
Jan 16, 2021
2
Gold Coast
Field
Triptonic
Jan 16, 2021
2
Gold Coast
Field
True Story
Jan 16, 2021
2
Gold Coast
Field
Comments
Jan 16, 2021
2
Gold Coast
Field
Northern Thunder
Jan 16, 2021
2
Gold Coast
Field
Malachini
Jan 16, 2021
2
Gold Coast
Field

Weights

Tan Dinh
Nov 27, 2020
7
Dalby
Field
Boomnova
Nov 27, 2020
6
Sunshine Coast
Field
Goldschlager
Nov 27, 2020
6
Sunshine Coast
Field
One More Pinot
Nov 27, 2020
6
Sunshine Coast
Field
Sakura Star
Nov 27, 2020
6
Sunshine Coast
Field
Boomnova
Nov 27, 2020
7
Sunshine Coast
Field
BRANNIGAN
Nov 27, 2020
7
Sunshine Coast
Field
Goldschlager
Nov 27, 2020
7
Sunshine Coast
Field
Hairdo
Nov 27, 2020
7
Sunshine Coast
Field
Sakura Star
Nov 27, 2020
7
Sunshine Coast
Field

Acceptances

Zoucara
Nov 25, 2020
8
Ipswich
Field
Iconista
Nov 25, 2020
7
Ipswich
Field
The Landing
Nov 25, 2020
3
Ipswich
Field
Recent Winners
| Horse | Date | Race | Margin | Jockey |
| --- | --- | --- | --- | --- |
| Threepoint Missile | Nov 21, 2020 | 4 - Gold Coast | 0.30 | Travis Wolfgram |
| Galvarino | Nov 19, 2020 | 8 - Beaudesert | 0.30 | L V Cassidy |
| Superbowl Sunday | Nov 18, 2020 | 4 - Ipswich | 0.10 | L V Cassidy |
| Shooting Roses | Nov 18, 2020 | 3 - Ipswich | 2.00 | Justin Huxtable |
| Degas | Nov 17, 2020 | 7 - Grafton | 0.10 | Justin Huxtable |
Latest Results
| Horse | Date | Race | Finished | Margin | Jockey |
| --- | --- | --- | --- | --- | --- |
| Better Rush | Nov 23, 2020 | 1 - Ballina | 2 | 3.30 | Travis Wolfgram |
| Threepoint Missile | Nov 21, 2020 | 4 - Gold Coast | 1 | 0.30 | Travis Wolfgram |
| THRASHER | Nov 21, 2020 | 2 - Gold Coast | 3 | 1.40 | Jackson Murphy |
| Widespread | Nov 21, 2020 | 4 - Sunshine Coast | 4 | 0.60 | L V Cassidy |
| Scathing | Nov 21, 2020 | 5 - Sunshine Coast | 10 | 3.90 | Justin Huxtable |